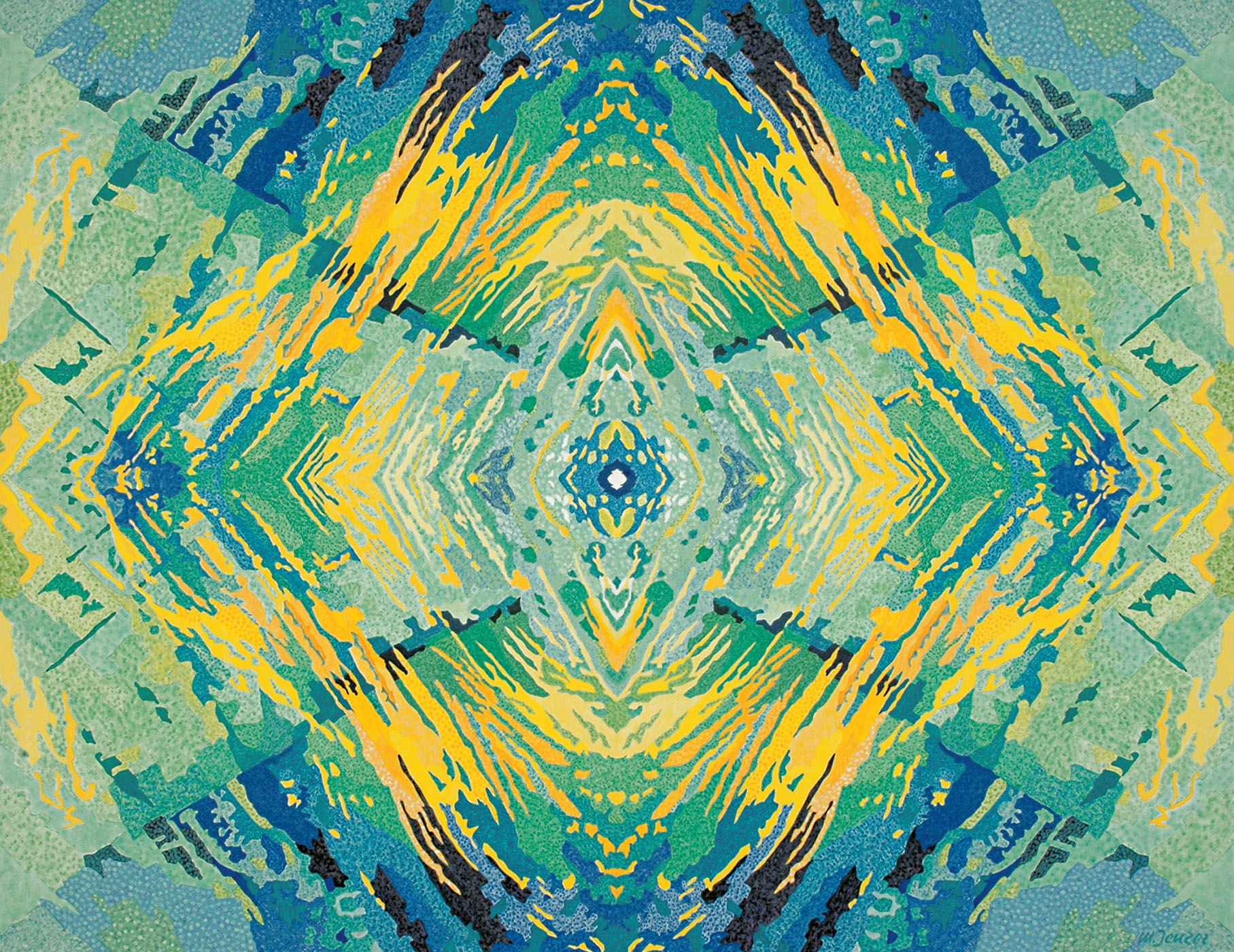 In the eighties, photography led Markus Jenzer to discover symmetry. From this point, he again returned to painting. The large-format, symmetrical paintings that now emerged in substantial numbers until about the year 2010 represent the core of his work. Their internal movement, intensity and radiation are entirely visible but in large rooms at a distance. Although the digital world was moving into everyday life parallel to his work, Markus Jenzer conceived and painted his works exclusively by hand, without the help of a computer – a fact that astonishes the viewer faced with the almost perfect result.
Initially he brought four-way symmetry to the canvas in large format. He soon turned to large round images (1m x 1m). The circular shape made it possible to base the design on odd numbers. Markus Jenzer was now painting with acrylic. From 1990, he concentrated solely on painting these images.
Spirals and other geometric shapes take a prominent place in his later work.